At home or in-store, we're here for you



Why choose us
Exceptional Customer Service
Stress-Free Car Shopping
The Easy way to Shop for a Car
Who said you had to leave the house to find a great vehicle? That may have been the case in the Stone Age, but in 2021, as long as you have an internet connection, you're good to go. But, at Atlanta Auto Brokers Cartersville, we take it a step further. While other dealerships in the Atlanta area only offer online browsing and buying, we provide convenient home delivery. You shouldn't have to head down to the dealership to pick up your vehicle when you buy online. We complete the process by making sure your vehicle arrives in front of your Atlanta home after your purchase.
Why shop at a dealership that doesn't offer full convenience? Shop for your vehicle in your PJs, buy a vehicle with your coffee in hand, and then climb into your vehicle when it arrives. It's just that simple with Atlanta Auto Brokers Cartersville. We've got an excellent selection of inventory available from brands like:
Dodge
BMW
Chevrolet
Ford
GMC
Honda
 
Hyundai
Jeep
Mercedes-Benz
Nissan
Ram
Subaru
Toyota
Volkwagen
A complete selection of automobiles at prices you can afford. That's what we offer here at Atlanta Auto Brokers Cartersville. Go ahead and start your shopping process today.
Let's Talk Financing
Financing You can Trust
Financing is one of the most difficult times for customers in Cartersville. You go through the process of finding the perfect vehicle. But, when it's time to get financed, you feel a pinch. Whether it's a pinch in your bank account or a pinch that tells you to wake up from a dream, it's not a good feeling. Here at Atlanta Auto Brokers, we don't want you to feel a pinch either way. Your dream of owning the perfect car shouldn't be interrupted because you can't find someone who will finance you. Let us make the process easier for you.
Our finance representatives go the extra mile to make sure we can get a deal that suits your budget. Just let us know what you need. Let us know your financing limits, budget, and anything else that we could use to make this process easier. We've got a number of options at our disposal, so if one thing doesn't work, we'll just switch gears and try something else. If you want the vehicle, we want you to have it just as bad. Let us crunch the numbers until we find something that suits your budget. You can get pre-approved online or stop by in person. We've been helping people like you get loans for over thirty years, and we're more than happy to see that you get what you deserve.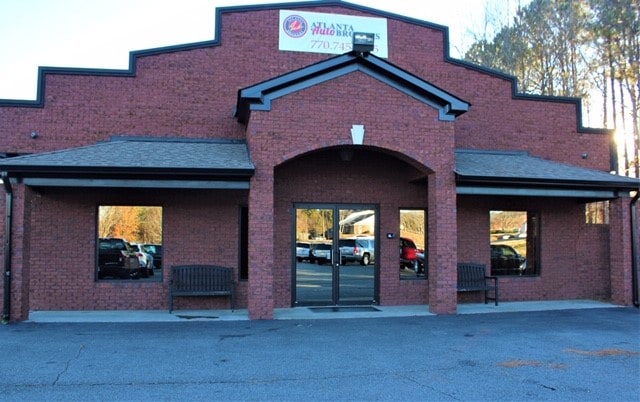 We'll Buy Your Vehicle
We'll Buy Your Car
Got an old vehicle you're ready to get rid of? Do you need to make room for an upgrade? Then we'll take that vehicle off your hands and give you the room you need. We offer a no-hassle process that allows you to take control of your process. Our Kelly Blue Book tool provides accurate and up-to-date information about your vehicle. You'll be provided with a ballpark figure of your vehicle's worth. From there, you can bring your vehicle into our dealership for a final valuation and then get your cash or check on the spot.
And, the best part about it is that we won't bug you to purchase another car. You can come in, get your money, and be on your way. You'll go home with more money in your pocket, whether it's back to Atlanta or here in Cartersville. But sometimes, one of our used vehicles will catch your eye. If it does, then we'll be more than happy to turn that cash or check into a down payment for your vehicle. But, that's totally up to you. Let us know where we can help, and we'll be sure to make your process as easy as we can.